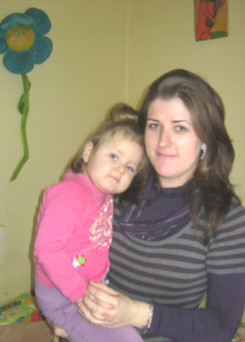 We continue housing projects beyond the 26 houses and apartments done in the past 20 years for orphans. We have provided shelter for 3 people who needed a small and affordable place to stay.: Nistor who has moved with our support on his own in a neat house that he rents from a former beneficiary of ours who got married abroad, Nicu—who was offered a studio owned by Good Samaritan and Iachim whose newly received social housing got equipped and furnished with Good Samaritan's help. But the most moving case from all was Teodora, a young woman who lost both her parents before turning 18. After the parents' death she and her brother inherited a small apartment which they have divided into two. Meantime she got married but unfortunately the marriage didn't last too much resulting from it a daughter. Being terrorized physically and emotionally by her aggressive husband she was forced to leave his home.
Dear friends,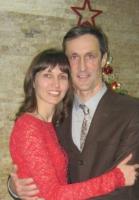 2017 and 2018 have almost passed without a lot of news shared your way but a lot of projects and impact on people in need as our team, including my wife and myself, have been mostly doing field work. As I write to you it is a sunny, inspirational, stunningly beautiful but freezing mid day of December 6th, 2018 and I reflect at God's grace of the past and aspirations for the future. 2018 is the year we celebrate 25 years of service. Wow! And, time flied by, we are still here, thank God: what will happen in the next 25?
And how have they gone these past 24 months? With a huge effort to build with 15 families in need 15 houses in Radauti, as a partner of the local charity implementing it, doing small medical projects to benefit people with cancer, assisting adults that have been raised in a state orphanage but now they have housing, medical or employment issues or managing a growing scholarship program in various high schools helping kids in need or recognizing those with great merits.
As we close the year (or 2 years) of ministry and as you conclude your year end giving or prayerfully plan next year's charitable allocations, I come to you to kindly ask for support. It stays in my mind, from Radauti, Nicoleta Niculescu, mother of 3, who, with her husband, had to move in a house we built before the city brought in utilities. With tears in her eyes, Nicoleta said the family has been kicked out of the house they were renting for 17 years, a house that anyway was falling apart and had no bathroom. Then comes to mind Mihaela Neghina, whose cancer treatment benefits of our support, with similar tears while saying "I want to live!" knowing she has a 7 years old son or Angela Molnar, adult now in her early forties but raised in the state orphanage, that has her own little studio apartment through our ministry but meanders through life's ups and downs with medical issues, income instability or spiritual confusion.