"Investing in the education of young people is a sure way to improve our future and that of Romania" - Remus Sime, the founder of Alerg pentru o Cauză (Running for a Cause).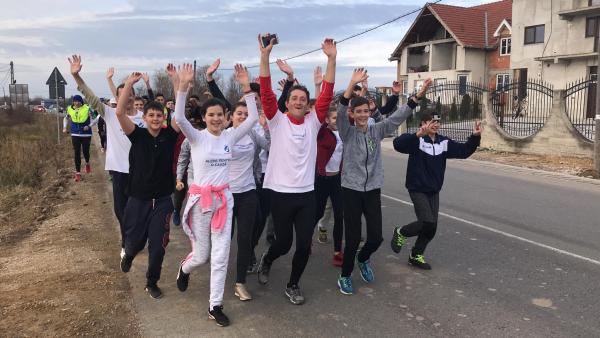 This autumn brings us the 8th edition of our event. Between the 2nd and 3rd November 2019, Remus Sime together with Good Samaritan are organizing a new race - the relay route of 200 kilometres between Timisoara and Beius.
The relay will start on the morning of Saturday 2nd November in the Botanic Park in Timisoara and will end on Sunday afternoon, 3rd November in the centre of Beiuş.
The route is divided into 5 kilometre sections, to give everyone a chance to support the project and to run with us for scholarships.
Each supporter can choose to run one or more relay stages and encourage their friends to support them, donating to the project.
This autumn we hope to be fruitful and to gather the necessary funds for scholarships for many "Samuil Vulcan" students who have an average mark of over 9 and a delicate financial situation at home.
Sponsor a friend today! Read more about our Social Scholarships