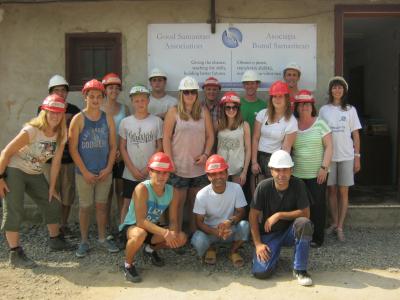 The Global Samaritan Volunteer Program
In 2013, we opened our projects for ongoing participation of international and national volunteer teams. Four different projects are open to volunteer groups throughout the year!
The teams hosted could be ideally 12 to 14 members in size but we can do bigger sizes. For church and school background teams we will tailor cut the schedule accordingly. For corporate, university, high school or other type of groups we adapt the schedule according to their needs of team building or curricular aspects. Nice cultural experience is included besides the relating with various program beneficiaries. All costs are to be covered by the volunteers while a group/individual donation is requested to allow for construction materials and accessories used by the teams of volunteers to be covered.
Contact us for scheduling work camps and project details.