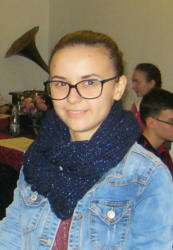 "I believed that nobody is interested in my fate or wants to help me. I believed for quite a while that people are only interested in themselves and will do anything to get what they want, without taking in consideration what happens around them. However, this scholarship has offered me not only the financial help I needed, but also the chance to meet different people who showed me empathy, cared about me, encouraged and motivated me, changed my view of the world around me." – says Georgiana, a senior high-school student who received a social and merit based scholarship, whose parents are divorced and is raised by her grandmother.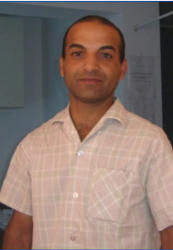 "God expressed His love and mercy towards me by the trust I have been shown by the team of Good Samaritan, a trust I didn't deserve due to my past. I have understood clearly the definition of love by the way I have been treated with an unconditional love. I found a family. It's something that I had never experienced before, something that I find to be quite phenomenal!" – emotionally shares Nistor, an orphan with a tumultuous past who has been helped to integrate socially and professionally.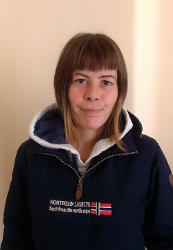 "I have found hope in the midst of suffering. My life is filled with physical suffering, but Christ who suffered for me helped me not to despair but to have hope. Now I feel I have protection and am not alone in all the difficulties." - says Irina, an orphan with numerous health problems and a very small medical pension, who was provided with medical assistance over the years.
Today, we continue to offer a chance to those who are still wandering and seeking a reconciliation with their past while trying to see a hope in the future that lays ahead. We want to be there for them when they decide to make a progress and guide their steps toward independence. No matter if it is about an orphan who needs guidance and emotional support to find a job or go through a life crisis, or a family without a home, or a sick person who needs medical care, or a student coming from a low-income family, they all need encouragement, support and advice in order to overcome what keeps them away from the life God has intended for them to have. We, at Good Samaritan are committed to that mission.
This Easter, we would like to thank you again for your support in helping provide love, security and a chance for transformation that lasts. Please consider making a donation to help those in need to become OVERCOMERS. All they need is a little support and a loving heart alongside them. Will that heart be yours?