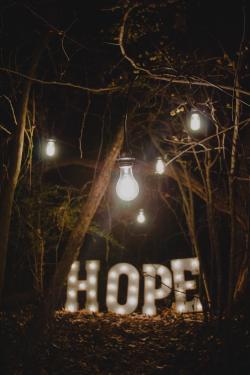 Optimism. Expectation. Belief. Anticipation. Faith. Confidence.
These words are all synonyms of Hope and that is what we as Good Samaritan want to bring about in this world. We want those who we support to have confidence to go out on the street with their heads high. We want them to have a belief in themselves that they can achieve their full potential. We want them to have an optimism that things will get better and that the future is brighter.
We ask you to be a part of sharing this hope and helping us to give a handup to those in need. Here are just a few examples of those in need of that handup today.
A is one of our beneficiaries who grew up in the state orphanage here in Beius. As many people know from the news when comunism fell in Romania, dental care has always been an issue for many in Romania. A is just one of several beneficiaries who we would like to help with their teeth. A nowadays has only a couple of teeth left after the rest had to be extracted. As you can easily realise, self-confidence is low as they rarely smile so that they can hide the fact they have no teeth or very few. The worst thing is that eating is not easy. Help us as we support A and others like them to have the dental treatment needed and provide dentures.
B is another beneficiary who also grew up in one of the state orphanages here in Romania and after leaving the orphanage at 18 years old, spent time sleeping on the streets. This took a toll on their health and they are now in constant need of medication and long term support. Their illness pension (disability allowance) doesn't cover anywhere near the costs of their medical needs. Join us in helping B and others have a new belief in themselves, that their medical conditions can be kept under control and they no longer need to worry about whether they can afford to buy their medication or put food on the table.
In its 7th edition, the relay "Run for a Cause" has become a tradition and this year has generated the resources for 16 merit based and social scholarships with each having a value of 1200 lei.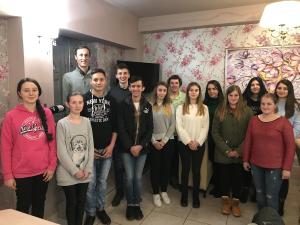 As such, on Thursday 14th February, 16 students from the 'Samuil Vulcan' National College in Beius, received the first two instalments worth 800 lei and in April they will receive the last instalment of 400 lei. These hardworking students all have average marks of at least 9/10 during the previous school year and their families have modest incomes.
"First of all, this scholarship encourages me to learn even more. It helps with the costs of books and transport. Thank you to all the donors and volunteers runners, and although at first sight it may not seem to be of great help, be sure that these scholarships help us a great deal, as no one else encourages us." said Ioana Budău, one of the scholarship students in the 11th grade. Together with Ioana, a further 15 students received scholarships: Maria Culda, Mircea Hartmann, Andreea Culda, Johanna Boros, Darius Bîte, Paula Flonta, Georgiana Tuleu, Florina Jude, Daniel Pojoca, Ioana Galea, Daiana Jurca, Alexandru Ile, George Mihoc, Emanuela Sferle and Adriana Isoc
During the relay, Remus Sime, the founder of the project, noted with satisfaction that the number of volunteers from Beiuş had grown significantly. He ran some of the stages of this 7th Edition relay from Timișoara la Beiuș. A special runner was Mihaela Ilieş, the director of the school, a sign of the institutional value of the scholarship program.