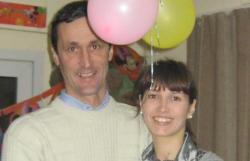 Turning to be 50 years old this January, Adrian, the founder of Good Samaritan decided to celebrate by committing to raise funds for a house and a high school student scholarship for every God given year of his life. Namely 50 scholarships and 50 homes. Madness, you might say! It's over 1,000,000 euros!
But Adrian's not the only person with goodwill that is turning 50 years old and he's inviting anyone who is celebrating this fine age to get involved. In fact, anyone can get involved and donate their birthday to help 50 high school students from low-income families and 50 low-income families to have a decent place to call home.
The campaign will run throughout 2017 in various ways and one of those is via the online platform called Galantom.
Donate today! Sign Up to Fundraise!