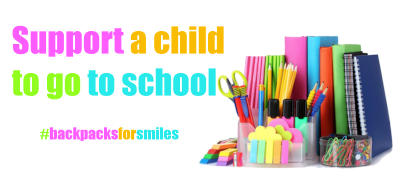 Given the bad economic situation in Romania low-income families have large problems when it comes to ensuring funds for the many basic needs of the family. Children are perhaps the most vulnerable members of the family. It is hard to explain to a child why mom and dad cannot send you to school and provide for his basic needs of clothes, food and school supplies.
To ensure that the children from underprivileged families and children of orphans have a fair start, we would like to help them provide school supplies, so they can fully access educational opportunities.
This is why summer is a very busy time for us at Good Samaritan raising the necessary funds for this program. Usually at the beginning of September, parents of students are preparing for the start of the new school year – replacing small or old school bags, buying school uniform and shoes for their children as they've grown out them over the summer and then buying the necessary school supplies.
Many of you reading this may find that you can donate the necessary amount for school supplies, uniforms, sneakers for a child in need. Any way that you can help, will be of great joy for a child or teenager to have new items at they start the new school year, so they don't feel stigmatized for having old clothes or backpacks or coloring in bad quality pencils. . These things, believe it or not, have an impact on the quality of education and self-esteem of the child. We cannot change the lives of all underprivileged students but we can certainly change the life of a child near us.
Join us and donate or raise funds so that children from families in difficulty have the necessities for the new school year!
A backpack with supplies for children in primary classes is approximately 130 lei and the one for secondary school / high school children is approximately 200 lei.


Donate online Make a bank transfer Gift your special day
#backpacksforsmiles